Kitl is not just a syrup producer. With scientists invented ginger capsules.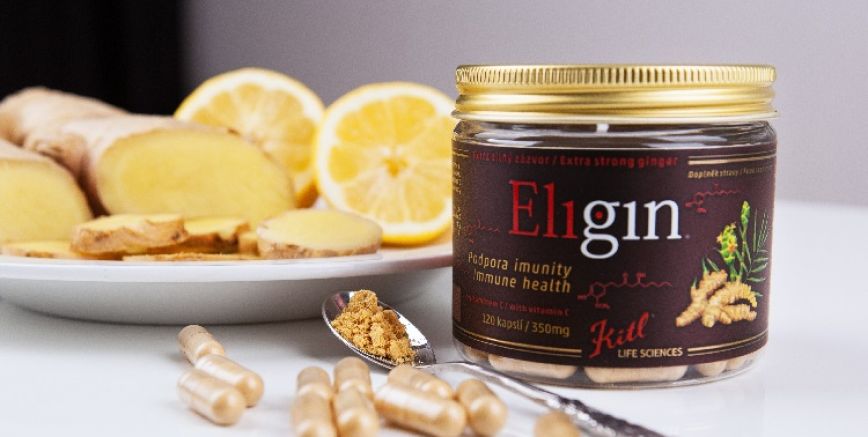 Family company from Jablonec nad Nisou produces syrups from herbs and fruits, in the season comes the cucumber organic syrup, not missing mead or herbal ointments. "Making food is great, but I would like to move our industry forward, not just to invent a new flavor or add two cubes of chocolate," says Jan Vokurka, the owner of the company.
"Our first was Smrkáček, a syrup from young spruce tips in organic quality with vitamin C." According to Vokurka, however, any research is a long-distance run with a very uncertain result.
"We were part of a team that dealt with lignans, antioxidants that protect cells from the effects of harmful free radicals and are in plants. The research institute has been working on it for four years and the only tangible result is Smrkáček (Kitl Spruce Organic)."
Miraculous root Ginger
Then the scientists spoke again, and this time they suggested that Kitl could make ginger jam. "It was about four years ago. When I asked why I should I be doing a mixture of fresh ginger, apples and honey", they replied that it was ordered by a professor. Dr. Jiřina Bartůňková is our greatest capacity in immunology," says Vokurka.
"We had a meeting where I learned that Mrs. Professor has studied all the studies that have been published in the world about ginger. She was medically interested, and I had to figure out how to suppress its typical hot sensation and get into the human body as much of it as possible."
They focused on two active substances: 6-gingerol and 6-shogaol and were looking for the source where they are the most. Surprisingly, fresh ginger has few, also because eighty percent of ginger is water.
"When you dry it, you get a much larger amount of the desired ingredients," explains Jan Vokurka, adding that they have ordered samples from around the world to try.
They discovered, for example, organic ginger from Uganda, eventually picked the one from Indonesia. Kitl takes it as a water-free semi-finished product, the rest of the necessary treatment is done in Jablonec, Czech republic. "Both healthy molecules cause the ginger's burning taste, we put it in a capsule that shields the hot sensation." At the end of the entire manufacturing process, there are ginger capsules called Kitl Eligin Organic.
For example, they have a positive effect on digestion, are anti-inflammatory, stimulate the heart and blood circulation and of course support immunity. "It is good to take two or three capsules a day in cold weather, when your condition is acute, you feel like you are getting sick, take four capsules three times a day," advises the head of a family business that wants to make Eligin even more effective. "I have no ambition to make medicines, but food that can help us in our health. Such microorganisms are fascinating, there is the future," he concludes.
Transcript of an article from the daily Právo - Region Bohemia from Saturday, October 12, 2019.
Author: Jana Hanušková