Mead with own label - original souvenir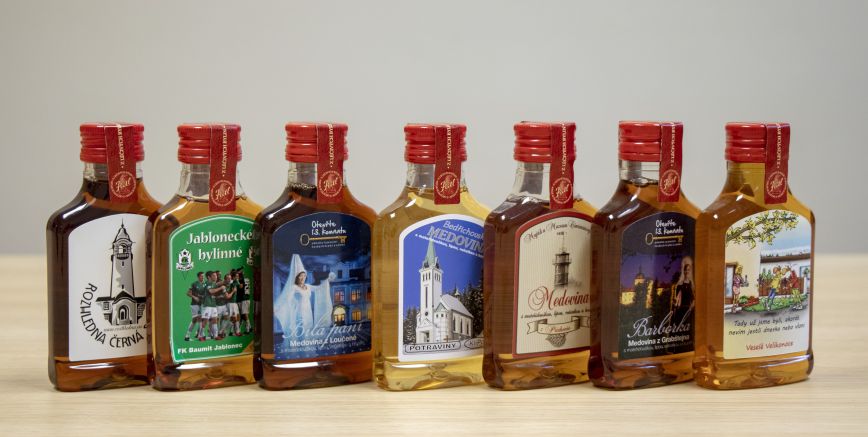 Kitl Mead is made from cold press mead, organic herbs and grape juice. The 100 ml package is in a practical unbreakable bottle and has an unlimited expiration date.
Order Kitl Mead in 100 ml bottles with your own front label graphics to offer your customers an original gift or souvenir from their travels.
Plus, we'll give you a wooden stand for free.
The minimum order quantity is 144 pieces.
When ordering 216 pcs or more, free shipping in the Czech republic.
Just send us your own front label graphics and we'll take care of printing and applying labels.
If you are interested, we will send you details. Questions and orders on the phone: 00420 601 194 581 or via the contact form.