The book about Doctor Kittel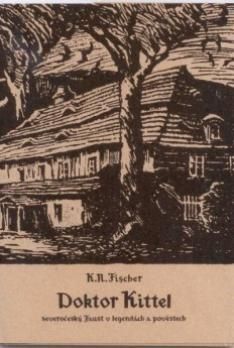 In 1924 the mayor of the town of Jablonec n. N. Karl R. Fischer published a slender book called "Doctor Kittel, der Nordböhmische Faust in Sagen und Geschischte". He published even the second edition of the book, two years before his death, in 1932. Both editions were printed in the time of the First Republic and printed in German Gothic font and partly written in Sudeten German dialect, so it was hardly readable by the other Germans.
We have been long after her. We did not think to acts until 2011, when we translated it and published it. Ceremonial baptism took place at the traditional May day Kittel´s pilgrimage at village Krásná.
The publication has three parts. In the first you will find legends and rumors that are about a well known doctor. The second part discusses Kittel's life, often quoting historical sources. The third part is about the Modern times, the contributions of contemporary authors.
Unfortunately, the book is sold out at our eshop. However, if you are interested in its content, you will find prints in libraries across the Czech Republic.