The company premises came to life, Kitl Open Barrels Day attracted crowds of visitors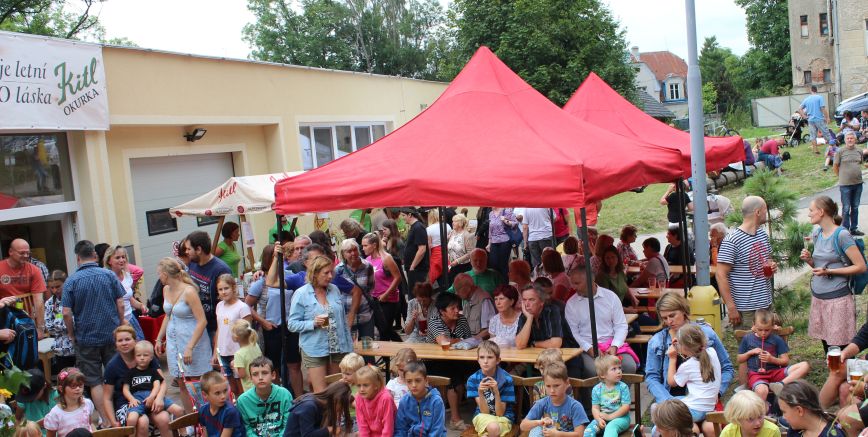 Tours of the production, tasting of lemonades and cocktails, but also the launch of the new book "Doctor Kittel", concerts, theater and children's games. All this awaited Friday afternoon visitors to the Open Barrels Day. More than a thousand people attended the event, which is traditionally organized by the Jablonec company Kitl in its premises.
As in previous years, the greatest interest was to visit the production hall. "We guided guests through the spaces that are otherwise closed to the public. We showed them where our syrups are blended and bottled and introduced the latest technologies," says Jan Vokurka, Managing Director of Kitl.
The program started by the ceremonial baptism of the book "Doctor Kittel, the mysterious figure of the Jizera Mountains", written by Gustav Leutelt 76 years ago, but now thanks to Kitl, it has its first Czech edition. 
Drummer Jiří Adam captivated the audience with an interactive performance in which he was able to engage visitors of all generations. Another musical program was taken care of by the Jablonec rock band Marshal Bazen and the country band Mecheche band. Ruda Hancvencl entertained the children with a fairy tale called "Short, lean and blind", and if anyone did not laugh at it time, he certainly lost his current with the Slam Poetry band led by Czech champion Anatol Svahilec.
So if you couldn't arrive this year, we believe we'll see you next time.