Cherry Christmas punch Kitl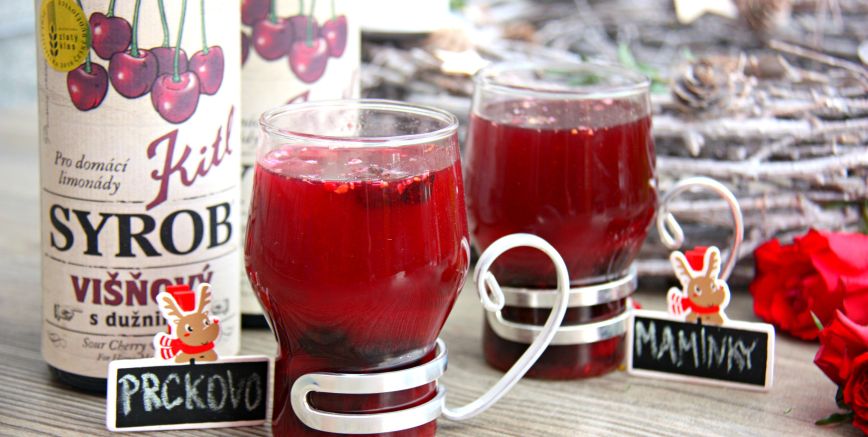 Recipe for winter cherry punch
Now it is a winter time, so we have prepared an excellent cherry punch that will surely warm you up. In the recipe you will find a variation for both adult and children's cherry punch.
Ingredients (for about 5 cups):
500 ml fruit tea (raspberry, cranberry or strawberry)
1 handful of cranberries (dried)
1 handful of plums (dried)
1 handful of sour cherries (frozen or fresh)
1 whole cinnamon
2-3 stars of star anise
Extra ingredients for adults:
300 ml of red wine
100 ml of rum or Griotka
Procedure:
Prepare a fruit tea (ideally of red fruits - cranberry, raspberry or strawberry) in a pot.
Add a handful of dried cranberries, plums and sour cherries. Do not forget the fragrant Christmas spices - cinnamon and star anise and then sweeten with about two shots of Kitl Sour Cherry syrup (according to your taste).
Leave everything to rest for at least an hour. (But in the fridge, this punch will last even longer.)
Warm the punch before serving (you can serve your children as it is).
When serving, always add plenty of fruit to the glasses.
For adults add extra red wine and Griotka or rum.
Don't boil the punch. Always heat only (with occasional stirring).
Order Cherry Syrob Kitl in the Products Kitl Syroby section.