Ginger cheesecake Kitl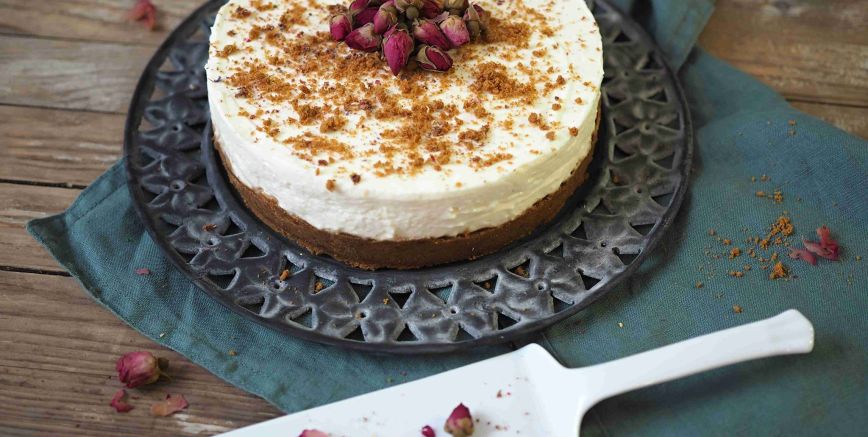 Recipe for uncooked ginger cheesecake Kitl
Caramel and ginger, this is an unconventional combination of taste in Kitl's ginger dessert.
Ingredients:
200 g mascarpone
150 g of caramel biscuits
50 g of melted butter
250 g of cream cheese
250 ml whipped cream
130 g of powdered sugar
Half lemon juice
half lemon peel
50 ml Kitl Ginger Syrup
Procedure:
Mix the caramel biscuits into the powder (in the blender) and mix them with melted butter.
Fold the cake form (ideally with a diameter of 18-20 cm) with baking paper (just cover the bottom) and cover the bottom with the resulting mixture. Mix well and let cool in the fridge.
Meanwhile, prepare a cream. Using a robot, whip mascarpone along with cream cheese and whipped cream (cream for whisking). Once the cream starts to thicken, add sugar, lemon peel and lemon juice and Kitl Ginger Syrup. Mix it all together for a moment.
Finally, put the cream in a cake mold and let it cool down to the next day.
This recipe has been specially prepared for Kitl blogger Na skok v kuchyni.