Homemade baked tea with grapefruit and lemon balm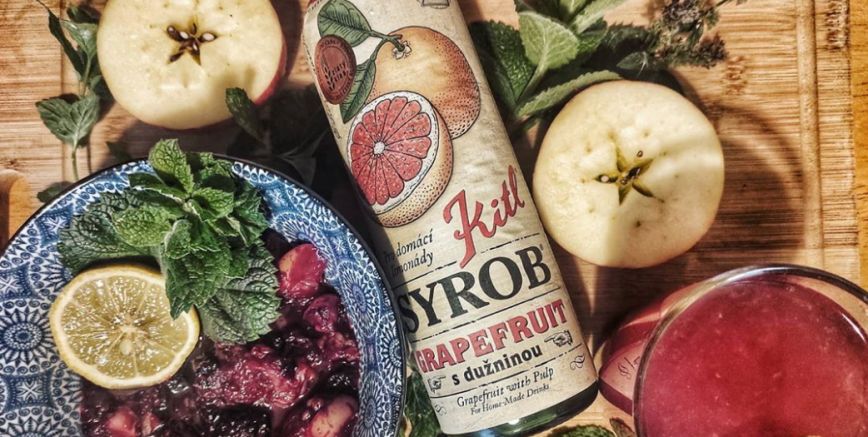 It is starting to get cold outside, so we created a recipe for a home-made baked tea with Kitl grapefruit syrup for you.  It smells wonderful, try it out!
Ingredients:
1 large apple

1 tangerine (alternatively orange)

½ cup of forest fruit

3 tablespoons of  Kitl Grapefruit syrup

Fresh lemon juice, mint leaves, lemon balm leaves or cinnamon to flavour
Steps:
Dice the apple and the tangerine/orange and sauté both in a pan.

Add the forest fruits and stew until soft and juice is released.

Add Kitl Grapefruit Syrob and let it all melt together.

You can add lemon juice, mint, lemon balm or cinnamon to your liking.

Place the mixture in a cup and pour warm water over it.
More about Kitl Grapefruit Syrup at www.kitl.cz.