Kitl cherry pancakes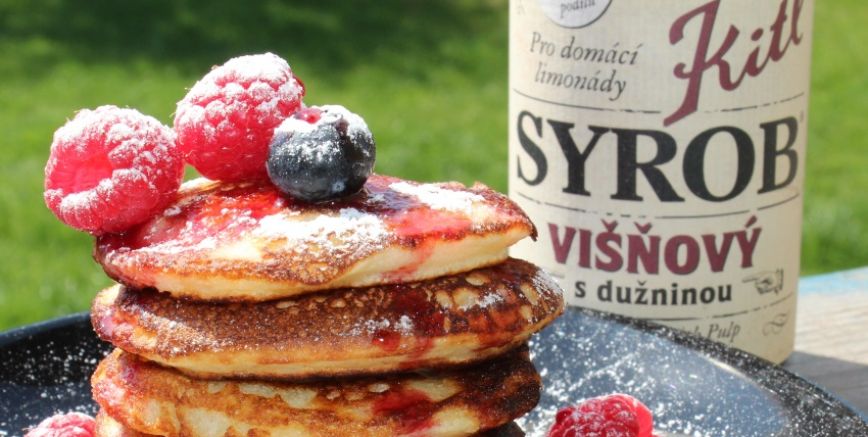 Kitl pancakes with cherry syrup
Ingredients:
1 tablespoon of good rum
500 ml of milk
2 eggs
1 tablespoon of fine sugar
¼ teaspoon of salt
300 g of middle-fine flour
½ bag of baking powder
Fresh fruits (cherries, raspberries, strawberries, blueberries)
Procedure:
Mix the flour with powdered baking powder, salt and sugar. Then add everything else (only egg yolks!, rum and lukewarm milk) to the mixture. Mix everything together.
Then whisk the snow from egg whites and mix it slowly into the mixture.
Leave for 5 minutes.
From the dough, fry pancakes on the quality oil.
Serve the pancakes immediately with Kitl Sour Cherry syrup along with fresh sour cherries (if there is not a sour cherry season, we can also serve with other fresh fruits - eg strawberries, blueberries, raspberries, etc.) Finally we can add fresh whipped cream and sprinkle with sugar flour.