Delicious raspberry cake recipe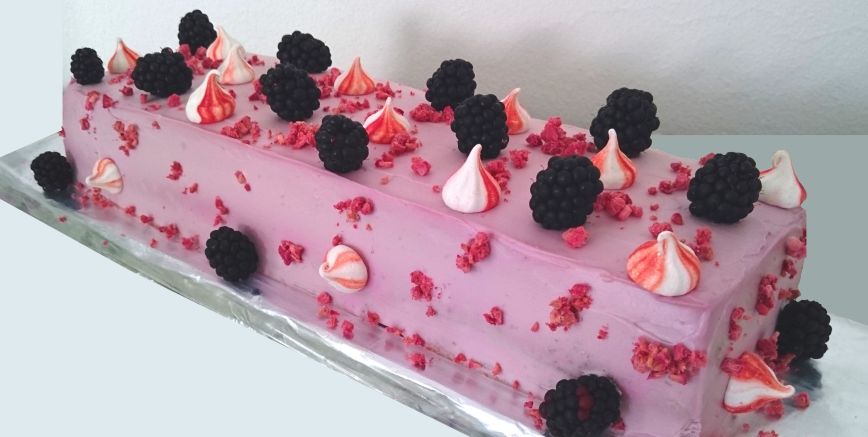 Recipe for delicious raspberry cake Kitl
This recipe will excite you! Light, yet really delicious raspberry cake you prepare thanks to this recipe. At Kitl, we used this recipe for a beautiful raspberry cake at the event, when we officially started the reconstruction of Vratislavice area in August 2019. Try it and you will not regret it. ;)
Ingredients for the body:
5 eggs
15 dkg of sand sugar
15 dkg of plain flour
a pinch of baking powder
Procedure:
Whisk eggs with sugar. Then add the flour mixed with the baking powder.
Pour the finished corpus dough into a baking tray filled with baking sheet of paper.
Bake until the corpus turns golden.
Ingredients for raspberry cream:
3 mascarpone
3 cups of whipping cream
raspberries (1-2 cups)
sugar according to your taste
Procedure:
Boil raspberries with sugar and then sieve through a sieve. The mixture can be cooked for a while to make the mixture thicker.
Whisk the cream together with the mascarpone and add the chilled raspberry mixture.
Raspberry cake preparation:
Cut the body lengthwise into 3 sheets of equal width.
Coat the first plate with 1/3 of the cream, then place the second plate so that the top side is on the paper! Coat this middle plate with Kitl Raspberry Syrup and then coat 1/3 of the cream.
Spread the rest of the cream on the remaining cake top and decorate according to your imagination - for example with fresh raspberries and other fruits.
More about Kitl Raspberry Syrup at www.kitl.cz.