Grapefruit delicate tartlets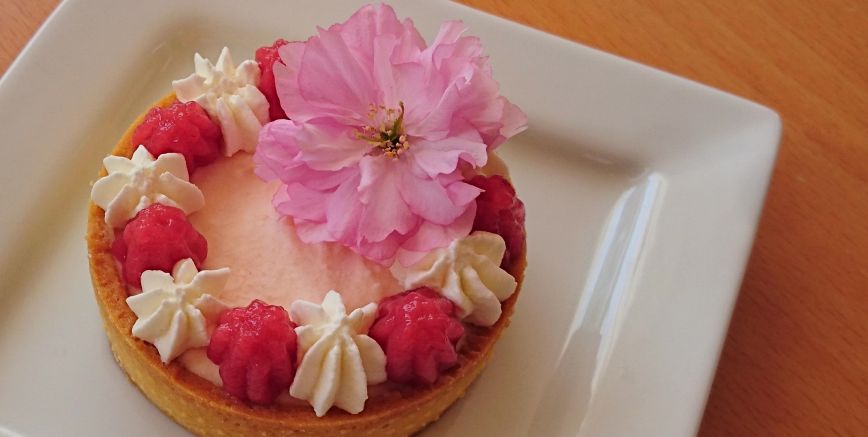 Recipe for delicate grapefruit tartlets
Ingredients (dough for tartlets):
90 g butter
75 g sand sugar
pinch of salt
1 egg
lemon peel
190 g plain flour
Procedure:
Whisk the butter and sugar together with the lemon peel and egg until the ingredients are sufficiently mixed. Add flour and salt and whisk together for a while to form a crumb. Place the mass on a lightly floured surface and process it into a compact dough.
Wrap the dough so formed and let it rest in the fridge for about 15-20 minutes. Do not let the dough solidify completely so that it can continue to work well.
Preheat the oven to 180 degrees. Prepare a tartlet form. The aforementioned amount will give you about 9 tartlets with a diameter of 8 cm, or one pie form with a diameter of 23 cm. 
Roll out the dough and press it gently into the molds. Cover with baking paper and cover the bottom of the molds with dry pulses (beans, lentils) so that the bottom of the tartlets does not rise during baking. Bake in the oven for 10 to 15 minutes until the tartlets are beautifully golden.
Allow the finished tartlets to cool, remove the paper with pulses, and then gently tilt. Tartlets are very fragile! Fill them with the cream after it has cooled down completely.
Ingredients for grapefruit tartlet filling:
250 g Mascarpone cream
250 g cottage cream from the tray (bold, semi-fat)
1x whipping cream 33%
Procedure:
In a larger bowl, whisk Mascarpone with cream and cottage cheese. The cream will thicken gradually with whipping. Add 3-5 tablespoons of grapefruit syrup (depending on how you want the tartlet cream sweet and tasty). If you feel the cream is strong enough, but not sweet enough, you can add some powder sugar.
Mix everything thoroughly and fill tartlets with finished cream.
Let the finished tartlets filled with cream to solidify in the refrigerator for at least 2 hours. Decorate tartlets according to your imagination - for example with whipped cream or fresh mint leaves.
The author of the recipe and photos is Michaela Pecková. Thank you!
Order Grapefruit Syrob Kitl at www.kitl.com.